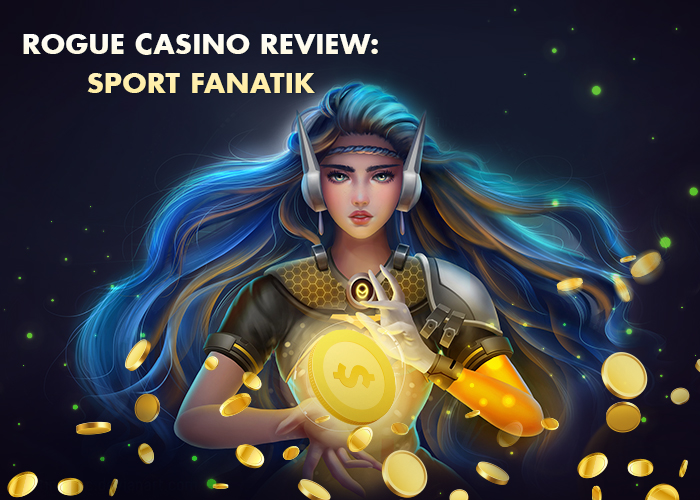 Sport Fanatik has stood the test of time for about two decades. However, its reputation for slow payouts and withdrawal processes proved to be too much for its owners. The website closed in 2018 following numerous complaints about its wrongdoings.
Now the website is all but a distant memory in the gambling community. It remains a constant nightmare for those who believed it would provide both entertainment and easy cash. It is an example of an online casino that proved to be so rogue that it had to close its virtual doors and disappear. A fate that it, quite frankly, deserved.
General Information
Sport Fanatik was created back in 2000 and was owned by Jazette Enterprises Limited. This group is infamous for operating numerous casinos and betting sites that have an unenviable reputation. Most of them were established two decades ago, at the onset of the online gambling community. However, different casino owners had created them long before they fell in the hands of this group. Before Jazette Enterprises Limited bought them, these websites had been known for some minor issues among the players. It was after this specific group took over that their reputation was even more tarnished.

As we indicated, the sites in this group are among the oldest online casinos in the world. They used this early start in their favor. Namely, they have a distinguishing feature in that they offer a variety of different games. Their first owners were astute enough to recognize that players had different tastes. Thus, they did not focus solely on one game. They included sportsbook, horse racing, and classic slot games on most of the websites. Unfortunately, this did not come in handy when, due to a rising number of complaints, watchdog portals blacklisted their casinos.
Apart from this, it seems that there is a general consensus regarding this group. Review sites advise the players to steer clear of this group due to its slow payouts. When we say slow — it means really slow. And we are not exaggerating. Some players had to wait for months for their cash, and customer support was not able to provide any solution. Frankly, they paid out most of them in the end, but they had to go through excruciating processes that ruined their experience.
Sport Fanatik was no different than the others in the same group. It entered into disputes with players that were made public for the reason mentioned above. It also offered a range of casino games, but it seemingly wanted to attract more of those who liked to bet on sport. This was obvious from the website design, and it was not bland when compared to other blacklisted sites.
During its existence, it had a license from Antigua and Barbuda. For this reason, it was able to offer both casinos and sportsbooks. As a part of this licensing authority, it meant that they couldn't deal with withdrawals which were higher than $5,000. In the event that the amount was higher than this, they had to turn to the Antigua Online Gaming Association for approval. This would explain why they were slow sometimes to pay out their players, but not every withdrawal request included such a substantial amount. So, they could not use this in their defense in every case.
First Impression
The Sport Fanatik's website was closed in 2018, and we couldn't inspect its layout by ourselves. Yet, some review sites still have several screenshots that attest to its existence. White was the dominant color. All the relevant things, including the details on how to contact them, were on top of the page. Apart from this, there were several categories through which you could access the gambling or betting games, including poker, casino, horses, and sports.
Additionally, they seemed to have catered for everyone's taste as you were able to bet on politics, entertainment, and the Cricket World Cup. Interestingly enough, you could even bet on how long it would take for Donald Trump to be impeached. From the looks of it, it seemed user-friendly and even had a search bar so that you could find all the sports you were interested in.
The casino bonuses were also displayed on the homepage. You could check the Terms and Conditions only if you were already a member. Needless to say, it was paramount for you to read through them. The casino offered reload bonuses to those who already made their first deposit. However, their offers were not available at the poker room. Unfortunately, without the website, we were not able to inquire about their wagering requirements, but we are sure that many games were excluded and that certain Terms and Conditions applied.
Furthermore, as per certain review sites, they accepted a number of payment methods. You could make a deposit using Mastercard, Neteller, Skrill, Maestro, and BTC. If you were to withdraw the funds, you could use Skrill, E-check, Neteller, and several more methods. Moreover, we managed to find out that their customer service was available 24/7. If you were in dire need of assistance, then you could have contacted them through Live Chat, email, or phone.
Games and Software
Sport Fanatik was powered by Betsoft and Proprietary software. The former was caught in a scandal a few years ago because of which its reputation has suffered greatly. In other words, one player reported that it was difficult to win their progressive jackpots. This prompted an investigation that established that their slots did not work in the same way across different casinos. Still, they are working on putting this behind them. The latter provides unique games and doesn't seem to have any serious damage to its name.
When it comes to the games, Sport Fanatik offered an option for instant play. You could find classic casino games on it, including blackjack, poker, and slots. The website seemed to boast a myriad of sports betting games. You could bet on NFL, NHL, soccer, tennis, and on a wide range of other tournaments. If betting was your forte, then the casino had you covered. They would give you a 10% bonus on your first deposit.
Overall, it is not difficult to see how this variety of games and betting options could attract many players. It makes us morose to know that they were not able to take advantage of this in the best possible way.
User Experience
Sport Fanatik's reputation was tarnished amid serious allegations that they did not pay out some players. However, the allegations did not stop there. It was indicated that you would need to wait a couple of months to get the money in case the site would approve your withdrawal request. Unfortunately, this is a complaint that seems to follow its sister casinos like Players Only that is still operating.
One player stated that the site blocked his account after he used the $10 free-bet bonus. He placed a bet for NBA championship and thought everything would go off without a hitch. Following this, Sport Fanatik accused him of playing on both sides. According to them, this violated their Terms and Conditions, and they had a right to cancel the bet and seize his money. One website said that this group of casinos defended itself by saying that the player was not eligible for the payment due to the free-bet bonus, and the player breached the rules. They used this excuse repeatedly for those players who had taken advantage of the free offer and won a lot of money subsequently.
Besides, those players who had issues with slow payouts faced poor customer service. These business practices were probably a good enough reason for the owners to decide that it would be better if they closed the website altogether.
Pros and Cons
PROS

Good software
Variety of games

CONS

Payment issues
Dodgy Terms and Conditions
Tendency to block winning accounts
Owned by Jazette Enterprises Limited
Our Verdict
All in all, Sport Fanatik had certain positive sides, but they were not good enough to erase all the shady things people accused the casino of. As these stories seem to be following Jazette Enterprises Limited, we hope that they will change their ways for the betterment of their players.
The bottom line is: this casino deserved to be closed down, and we hope that other questionable casinos will either modify their practices or follow in Sport Fanatik's footsteps.
Casino Rating
Customer support: 7/10
Cashout time: 4/10
Software: 5/10
Jurisdiction: 4/10
Total: 5/10