Online Casino Inspector has one goal — to make your online gambling experience safe, fun, and scam-free. Our team wants to teach you how to protect your assets and identity from online frauds and how to recognize a scam when you see it.
What Is Online Casino Inspector?
Online Casino Inspector is a leading online resource for safe and risk-free online gambling. Our website provides up-to-date information on the reliability and reputation of betting sites, online casinos, and virtual poker rooms. 
The world of online gambling is not a safe place, and it's filled with suspicious websites that have scammed millions of players. That's why we've decided to be guides for all of the gamblers out there and to lead them through the jungle of thousands of online gambling establishments. You too can walk through the web of online casinos unharmed, and we are here to show you how! Our team of experts works tirelessly to identify and expose even the slightest hint of online fraudulent activity.
Among the wide variety of casino scams, the shadiest ones include writing intentionally misleading terms and conditions and refusing payouts. Deceptive policies from casinos' terms and conditions section often lead to confiscation of funds, losses of winnings, and false license claims. Besides these unethical activities, some shady casinos use rigged or pirated software or have non-responsive customer service. 
Do you want to play for real money worry-free? Do you want to have access to verified and reliable information about online casinos? Onlinecasinoinspector.com is there to show you the right way and to inform you about everything you need to know. With Online Casino Inspector, safe online gambling is just a click away!
Who We Are
Online Casino Inspector was established for the players, by the players. Many members of our team are online gambling enthusiasts who decided to use their knowledge and experience to help and protect fellow gamblers. Thanks to many years of research, investigation, studying, and personal experience, we know how to spot and avoid online scams. Now, we wish to share our knowledge with others, promote responsible gambling, and hopefully, we can make online gambling a better and safer experience together.
What You Will Find on Our Website
Our team of gambling experts will always:
Provide you with 100% verified and accurate information.
Teach you everything you need to know about online casinos that cater to English-speaking jurisdictions (U.S., U.K., Canada, Australia, New Zealand).
Regularly update all of the relevant information about casino scams and blacklisted casinos.
Read all your comments and reviews regarding your experience with online casino scams and frauds.
How to Avoid Online Gambling Scams
We want to give you the secrets of our trade! Our team of inspectors will teach you how to:
Recognize scam casinos in a blink of an eye.
Spot warning signs of suspicious casinos immediately.
Identify reliable online casino websites.
Our team strongly believes that every gambler should feel safe and protected and that no casino should think like they can get away with scamming players. No matter if you are a gambling newbie or if you have years of experience behind you, Onlinecasinoinspector.com has got your back! If you carefully read our website content, we guarantee you that your gambling ventures will be scam-free!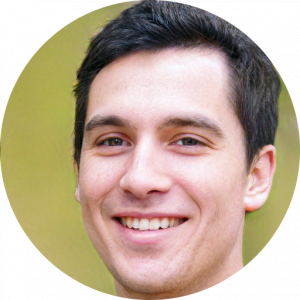 James V. Gray – Editor-in-Chief
"Gamblers may need luck, but they need protection even more."
After over a decade of researching online betting websites and casinos, I learned how to spot shady activity in a heartbeat. Now, I made it both my professional and personal mission to educate people about online casino frauds and methods of protecting yourself against them. My job at Online Casino Inspector is to lead my team of experts and to make each of our investigations swift and thorough, as well as ensure that every piece of information we uncover is confirmed and accessible. In my spare time, I love to play football, and there is one great thing that this sport has taught me that I like to apply in my personal life — cheaters can only get away with it if someone lets them.

Krystal M. Walker — Journalist
"You cannot scam someone who knows your next step."
I've spent many years working as an investigative reporter, and my goal has always been to expose scammers and protect those whose voices are not heard. After I started working with various sports journalists, I realized how many illegal and fraudulent activities are going on in the world of sports betting and gambling in general. That's when I decided to invest my knowledge, time, and energy in protecting online sports bettors and gamblers from various scams that lurk on the internet. My job at Online Casino Inspector is to remain up to date with all gambling-related news and to conduct investigations on online casinos. Besides being a journalist, I am also an amateur bridge player, and I know how vital fair game is to players that put their money on the line.

David T. Stewart — Sports Betting and Gambling Expert
"Behind some games stands math, behind some casinos hides a trap."
After about fifteen years of sports betting and writing about gambling-related strategies, tips, and tricks, I've decided to use all of my knowledge to help my fellow gambling enthusiasts. Online casino gambling is all fun and games until someone decides to spoil the party with shady policies. However, there are many easy ways to protect yourself against frauds, and my job at Online Casino Inspector is to teach gamblers how to play it safe. I provide other members of the team with my expert advice and give them a direct insight into the experience of a long-time gambler. Besides being a gambling expert, I am a passionate enthusiast for math, chess, and software development.

Martha M. Cavin — SEO Expert
"Information is only worth something if somebody can hear it."
My job at Online Casino Inspector is to make every piece of information heard, every finding accessible, and every news easy to find online. While my colleagues investigate the world of online gambling and write about their findings, I make sure that everything they wrote about ends up in the hands of those who need that information the most — online gamblers. As a mother of two, I know how important it is to teach others to protect themselves from dangerous online content, and that knowledge inspires me to do my job both with passion and dedication.

Susan M. Ruff — Writer
"Spotting a scammer is easier than you might think; just ask yourself — would an honest person do that?"
People often think that it's too hard to identify fraudulent activity, but my goal is to show them that it doesn't have to be! My job at Online Casino Inspector is to study all of the information that my colleagues have found out and to explain the implications of those discoveries to you. I'm a middleman that connects investigators and gambling experts with an online gambling community; I bring to you everything that our investigators have found out in the "field" and explain what exactly it means for you. I am also there to teach you how to recognize scams and how to stay away from them. On top of that, I am a huge video game enthusiast, and I know how valuable a good, honest, and detailed review can be — it can save both your time and money.
The Origin Story — How Online Casino Inspector Was Made
Two years ago, our team worked together on an independent project where we needed to conduct research on online gambling activities and to come up with various statistics. It was then when we found out how frequent online gambling scams actually were. However, besides that, we found one more important thing from scammed gamblers' testimonials — players didn't know that they were being scammed. Luckily, we found out something else as well — that we make a tremendous investigating team and that we all want to make it our goal to protect online players. Gambling is fun, so let's keep it that way together!