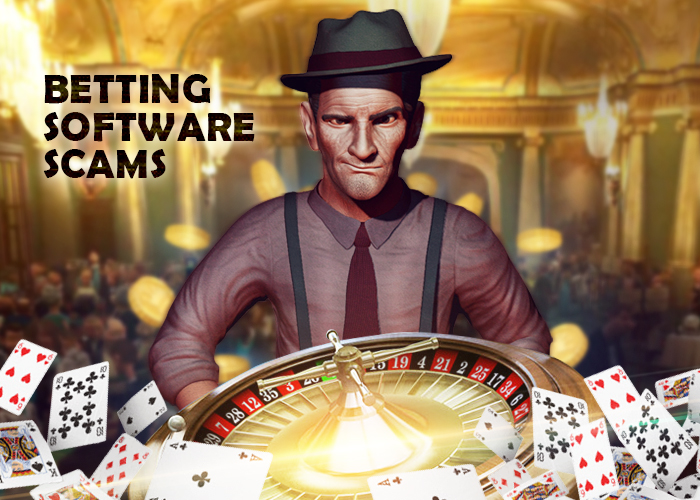 We are going to focus on various sports betting fraud sites whose only intention is to mislead the players and take their money. Here is a list of most common scams and some tips on  how to avoid them
How the Sports Betting Scams Work
The ruling of The US Supreme Court that overturned PASPA passed in 1992, making sports betting legal again was a promising sign for online gambling sites that rushed to include sports betting in their offer. Sports fans who wanted to place a bet on their favorite teams and sports events started flocking into online sportsbooks. However, the growing popularity of this type of betting has incited the appearance of countless scam sports betting sites that have flooded online gambling scene.
That's when the question of trust arose. What makes an online sportsbook reliable and trustworthy? There are several questions that reveal whether the sports betting site is fair and square so do not hesitate to ask them when doing your research.
Do they offer some kind of welcome bonuses upon placing the initial deposit? This is a very valuable piece of information for many players since this has become a common practice of online gambling sites. Naturally welcome bonuses may easily turn into a decoy for naive customers, however, good sportsbook sites don't offer something they cannot deliver and you can expect everything to go as promised.
Do they have various options for placing a deposit? Good sports betting sites offer various payment options to their customers. You should be able to pay in many different ways including credit cards, online transaction services like PayPal or even Cryptocurrencies which have proved to be the perfect choice for online gambling.
Do they offer a fast and reliable withdrawal? Reputable sports betting sites won't make a big fuss over the withdrawal process simply because they know that they build on their credibility by distributing winnings swiftly and efficiently without making any additional requirements to their customers.
Do online sportsbook offer sufficient betting options? Players always expect to have a variety of betting options they can choose from. If sports betting sites do their best to offer numerous other bets besides the classic single betting, like Trixie bets or in-game betting, they show that they respect their customers and that they are capable of paying out any kind of winnings.
If you use these questions during your quest for the perfect sports betting site you can trust, be sure that you're going to land on a good one. However, there are many rouged sites whose only intention is to scam you and rip you off. These sites are going to be the focus of the rest of this article.
Warning Signs You Shouldn't Ignore

There are numerous online sports betting scams you can run into if you are hasty, careless and don't pay attention to sometimes quite clear signs that something shady is going on. This is a number of things scam betting sites usually use to mislead you and abuse your trust.
#1 They Offer False Image
Many of these sportsbooks will try to look as respectable and as high-end as they can, offering amazingly created sites that should wow you the minute you land on their homepage. Also, you may find the extended gambling offers here that go beyond betting on various sports events. Their homepage may be slick and shiny with a bunch of attractive offers and features such as favorable odds on parlay bets or additional poker room or casino games. They would go even further by giving you live instructions on how to place a deposit. Bear in mind that scam sites would do anything to earn your trust, so don't take anything for granted.
#2 Sky-rocketing Bonuses
This is a common trick to lure numerous players who fall for big numbers offered. However if you see a "too good to be true" bonus that goes over the top, for example, a welcome bonus of 400% – just leave without turning back because this is a trap. You should bear in mind that these are all deposit bonuses. You may place a required deposit to be eligible for this bonus but, shady sportsbook sites will make impossible requirements that you have to fulfill to be able to withdraw your winnings. So make sure you read the terms and conditions carefully, to avoid these scams.
#3 Aggressive Marketing
Many of these shady online sportsbooks use extremely aggressive marketing to get you hooked on their "amazing offers", Whether they are doing this by making frustrating unwanted phone calls or by distributing shiny, persuasive brochures that offer an amazing investment opportunity – try to avoid them. Another way to extort money from naive people who want to bet on sports are offers to join the betting syndicate. They, of course, would ask you for a considerable amount of money to become a part of the organization and obtain an online betting account. However, they would expect you to make constant deposits in order to maintain your account active. These frauds will assure you that all the funds will be used for bettings and that all the profit would be shared fair and square among the betting syndicate members. Targets of this cunningly devised scams are usually retired people, owners of small businesses or people who are believed to have considerable funds.
#4 They Often Sell a Shady Prediction Software
Another kind of phone call harassment is an attempt from an online bookmaker to sell you a computer program that should help you predict the sports competitions' results so that you could beat the odds and earn some money betting. When team sports events are in question these programmes tend to predict the outcomes by comparing different odds offered by different sportsbooks and relying on the playing history of the teams. Horse racing predictions are based on the weather forecast, the physical condition of the horse, the draw or the health and fitness of the jokey. However convincing the offer may be, promising huge winnings in return for a one-time investment, bear in mind that these kinds of software don't offer any information that can't be found in the local newspaper. This is undoubtedly a much cheaper option.
#5 Avoiding the Payout by the Retroactive Change of Rules
This is maybe the major crime of the scam betting sites because they promise but don't deliver. They tend to change the odds or tamper the lines in order to claim an error in betting and escape to pay players their winnings. This is the most commonplace with the future bets when the online bookmakers offer favorable odds just to start the action going and then when the event is completed and it is time for payout they would think of a reason to deny your winnings. Another reason they can use for avoiding the payment is that the bettors are professional players. This is notorious nonsense actually but most of the sports betting fraud sites use it as an excuse not to pay out huge amounts of money to the sports bettors.
#6 They Operate without the valid License
The main thing you should do before you choose an online sports betting site that suits all your needs is to check whether they hold a valid license issued by the authorized body. This may not be enough though, because many sports betting sites may be licensed for some time and then lose their license due to some foul play at some point. But many bettors aren't aware of this fact since scam betting sites tend to keep the verification seal on their site, even though their license has long been taken away. This is a very tricky situation because you can never tell if the license is valid or not, at first sight, that's why a thorough research is essential in choosing a reliable and fair online sportsbook.
How to Avoid Various Scam Betting Sites
Always try to find out where the wanted site is licensed and which authority provided the license. You know you can trust a sports betting site if it is licensed and regulated by a reliable and reputable authority
You have to be reasonable enough not to fall for well-devised scams that offer you various amazing risk-free investments via phone calls or any other type of aggressive marketing. Some of these scam sites use spam emails or illegal means to get hold of numerous phone numbers. However, you can easily stop this kind of intrusion by ignoring these calls or report them.
Be sure to read comments of other customers and then weigh them up. Other people's betting experience at the certain online sportsbook may be an invaluable source of information. In addition to this, you can always start following them on Facebook. Social network pages can reveal so much if you are observant enough. Shortly put, good and reliable sports betting sites will try hard to be highly responsive on social networks and to keep their pages up-to-date. In this way, they show that the customer's needs come first.
Check the site you want to bet on by visiting some of various sportsbook review sites. These can also provide some relevant information. If the majority of reviews are negative this should be more than an obvious indication that you should stay away. On the other hand, if positive reviews prevail, this means you can trust the betting site.
To sum it up there are many traps you can fall into while searching for the right place to place your sports bet. However, if you keep calm and take some time to think things through, you will realize that all these traps can be easily avoided.
The essential thing to do is to research, and you should take that seriously. Talk to your friends who bet on sports, read the comments of other players and check out their social media pages.
Don't be greedy and fall for the soaring welcome bonuses. Invest time in finding out what lies behind them. In most of these cases, these are bonuses that require you to deposit your money in order to claim them.
These are just some of the most common scams you can be faced with on rogue sports betting sites. You just need to be super careful and thorough in your research before you decide to trust a specific online sportsbook.